Crysis: Crysis series is selling at over 60% discount on Steam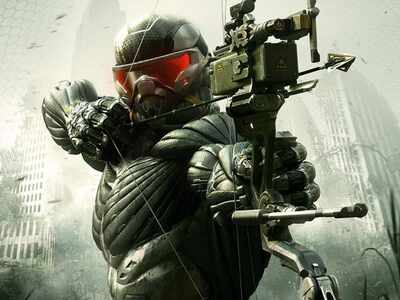 The alien species called the Cephs have awoken on Earth and you are the only one that can stop them. You have the advantage of the nanosuit that gives you the benefit of armour and camouflage. Plus, it allows you to jump higher and kick objects that send them hurtling at the enemy at a ferocious speed. The nanosuit's energy depletes as you use it judiciously in battle but it recharges fast too. Yes, we are talking about the Crysis games. It's because those of you who haven't played them yet and wish to play or want to complete their Crysis collection, this is just the news for them. All the three games in the series– Crysis 1, 2 and 3– are selling at discounts of above 60% percent each on the Steam platform. This is a special promotion offer that will be offered till July 9.
Crysis has got a discount of 75% and as such, can be purchased for Rs 249. Crysis Maximum Edition, that includes two games– Crysis and Crysis Warhead– is also available at a discounted price of Rs 374. Similarly, Crysis 2 Maximum Edition is also selling at Rs 374 after 75% off. Crysis 3: Digital Deluxe Edition is available for Rs 494 after a discount of 67%. The Digital Deluxe Edition consists of The Crysis 3 Hunter Edition, The Overkill Pack, Gauss Rifle Unlock and the Crysis series soundtrack.
The developers announced recently that a Remastered version of the first game is coming to PC and consoles (including Nintendo Switch for the first time) as Crysis Remastered. There has been no confirmation of the release date of the first-person-shooter, but as per the Crysis website, the game is "coming soon".